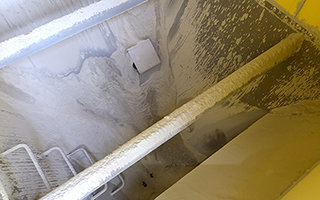 Ultrafine Grinding
VeroLiberator® achieves particle reduction ratios of up to 1.000 (even 6.250 for diatomite) after a single pass comminution.
This exceptional comminution ratio of 6.250 was achieved for diatomite (minute opal skeletons in a calcitic matrix) for industrial minerals purposes. It can thus produce ultrafine grinding results – if needed.
Through adjustments to the machine you can easily vary the coarseness/fineness of the end-product and tailor it to your needs.